Other Area Attractions
In addition to the outstanding hunting we offer, there are many other things to see or do before or after your hunt. Devil's Tower, America's first national monument is 9 miles south of our Wyoming camp. Deadwood is 10 miles south of our South Dakota camp and Mount Rushmore is a little over an hours drive southeast of camp. Other attractions that are close include the Badlands, Custer State Park, Wind Cave Park, the Needles, as well as numerous other sites all through the hills.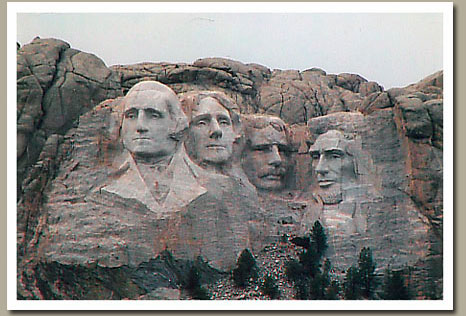 St. Onge is reported to be one of oldest communities in all of the Black Hills. It shows dates carved on beams of old buildings and root cellars that go back to the 1830s. The town was named by French fur traders who settled there to tap the supply of beaver skins from the hills. Several stone buildings still remain along the main street of the old French community, which is southeast of Belle Fourche.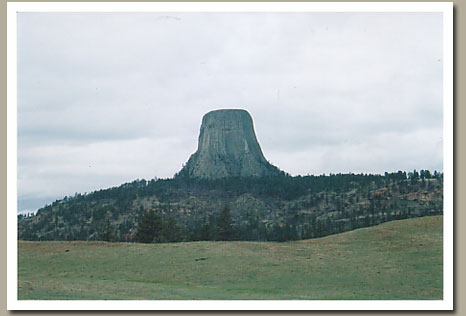 Devil's Tower rises 1,267 feet above the nearby Belle Fourche River. What makes the mountain so striking is its sharp, near-vertical cliffs with regular, furrows and flattened top. Learn more. View map of the area.

Links to Other Area Attractions:
SDattractions.com
Custer State Park
Big Thunder Gold Mine
Custer Stampede
The Mammoth site Hot Springs
Mt Rushmore
South Dakota Tourism
Badlands National Park
Black Hills National Forest
Black Hills Caves
Scenic Biways
Custer State Park
South Dakota Photo Gallery
South Dakota Web Cams

South Dakota Facts

State Capital: Pierre (Peer), population 13,876
State Nickname: The Mount Rushmore State
State Bird: Chinese Ring-Necked Pheasant
State Flower: Pasque
State Animal: Coyote
State Fish: Walleye
State Insect: Honey Bee
State Tree: Black Hills Spruce
State Song: Hail, South Dakota
State Motto: Under God the People Rule

Climate
In general, here's what you can expect from South Dakota's four seasons:
Summer (mid-June - mid-September)
Warm (sometimes hot) days and cool nights are the norm from mid-June through mid-September.

Fall (mid-September - November)
Comfortable warm weather through September and crisp cool weather into November make fall an excellent time to explore South Dakota.

Winter (December - early March)
While temperatures can be cold, cold spells usually alternate with milder weather. Snowfall is prevalent-providing excellent conditions for winter sports.

Spring (late March - mid-June)
Mostly sunny days, but this can be the rainy season. Spring snow showers are a possibility through early May. Temperatures can range from the 40s (4C) to the 80s (27C).
Download free maps of South Dakota
Wyoming Facts and Links