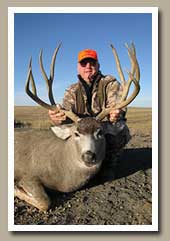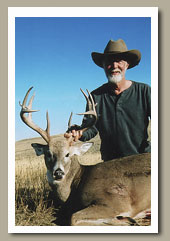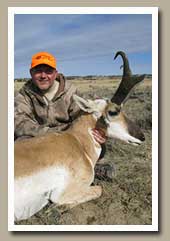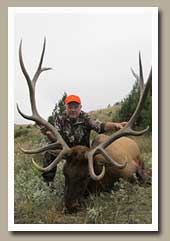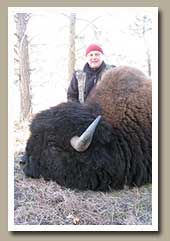 Price List
4 Day Spring Merriam Turkey – SD & WY - 3 Birds April and May


$2,150.00

3 Day Spring Merriam Turkey SD - 2 Birds
April and May


$1,850.00



Prairie Dogs (3 day minimum)
June and July

$350.00
per day

5 Day Trophy Archery Antelope SD or WY
August and September


$2,750.00



3 Day Trophy Rifle Antelope SD or WY
October

$2,750.00

3 Day WY Rifle Cow Elk
August thru October

$2,500.00

7 Day Trophy Rifle WY Elk
September and October

3 Day WY Cow Buffalo
September thru November

$5,000.00

3 Day WY Bull Buffalo
September thru November

$6,000.00

3 Day SD Trophy Bull Buffalo
September thru November

$9,500.00

6 Day Trophy Archery Deer SD or WY
September and December

6 Day Trophy Mule Deer Archery Spot and Stalk SD or WY
September and December

$4,600.00

5 Day Trophy Rifle Mule Deer WY
October

5 Day Trophy Rifle Deer/Antelope Combo WY
October

5 Day Trophy Rifle Deer SD or WY
November


$4,250.00

5 Day Trophy Rifle Deer/Merriam Turkey Combo SD or WY
November

$5,500.00

6 Day Trophy Rifle SD/WY Deer Combo Rut Hunt Mid November

$7,500.00

Airport Shuttle from Rapid City, SD:
Pickup and Return

$200.00



Non Hunting Guest

$200.00
per day

Sales Tax

South Dakota sales tax is 6.0% of the total hunt price.

Wyoming sales tax is 6% on food and lodging part of the hunt. Food and lodging is
charged at $100 per day which is already included in all of the above hunt prices.
Expenses not included in our hunt prices are:

Sales tax, license fees, meat processing, taxidermy, and at your discretion, gratuities for our hard working staff.

Deposit:

A 50% deposit is required at the time the hunt is booked. The balance for the hunt is due upon arrival at camp.

Refund Policy:

A full refund will be promptly given in the events of no license draw, certified proof of a disabling illness or injury, or the death of any client that has a deposit on a booked hunt.